By growthobjects on July 25, 2013 in
WORKSHOP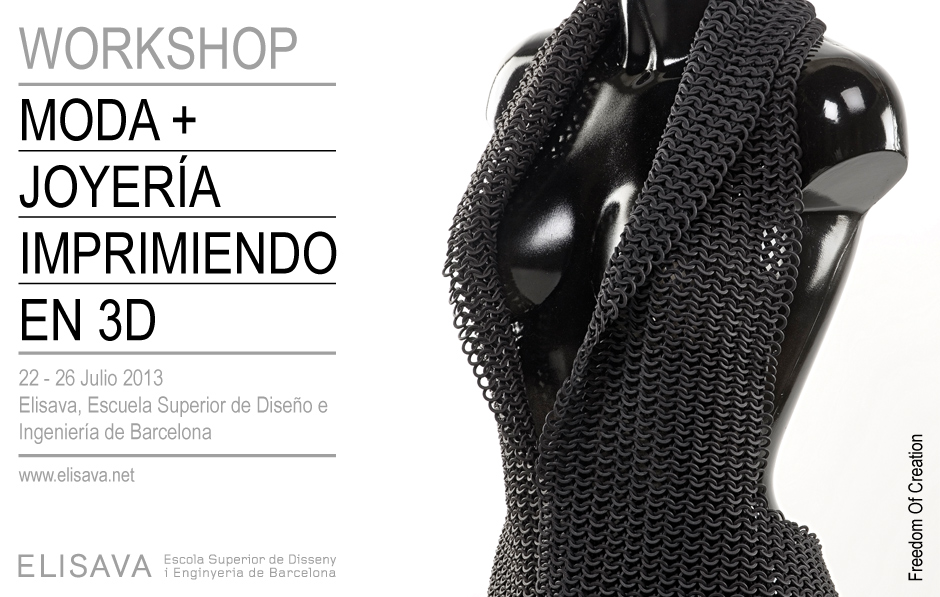 In July we have lead a interdisciplinary Workshop in fashion and jewelry design through additive manufacturing at Elisava, Barcelona School of Design and Engineering.
–
In the direction we have collaborate with Jan Iu Més and Raimon Esquerra, and we have been supported by EntresD company leaving us two 3D Up! printers.
–
Now is production time, soon the results of our participants from Argentina, Brazil, Colombia, Peru and Spain.