By growthobjects on July 15, 2013 in
WORKSHOP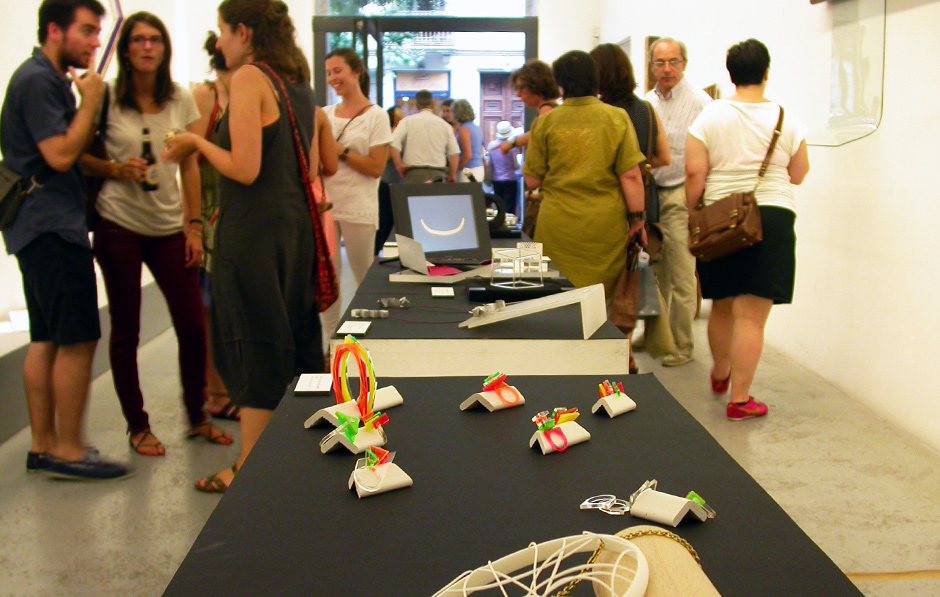 We have given the "Direct Digital Fabrication" subject in the first edition of the Postgraduate Diploma in Alternative Jewellery Design at Elisava.
–
We have driven the students along all the phases of jewellery design through digital fabrication, specifically through additive manufacturing, from a design brief of a kinetic jewellery project.
The student creations was exhibited at Galería Esther Montoriol in Barcelona, on Tuesday 16th July.
–
Congratulations to all our postgraduating students!!