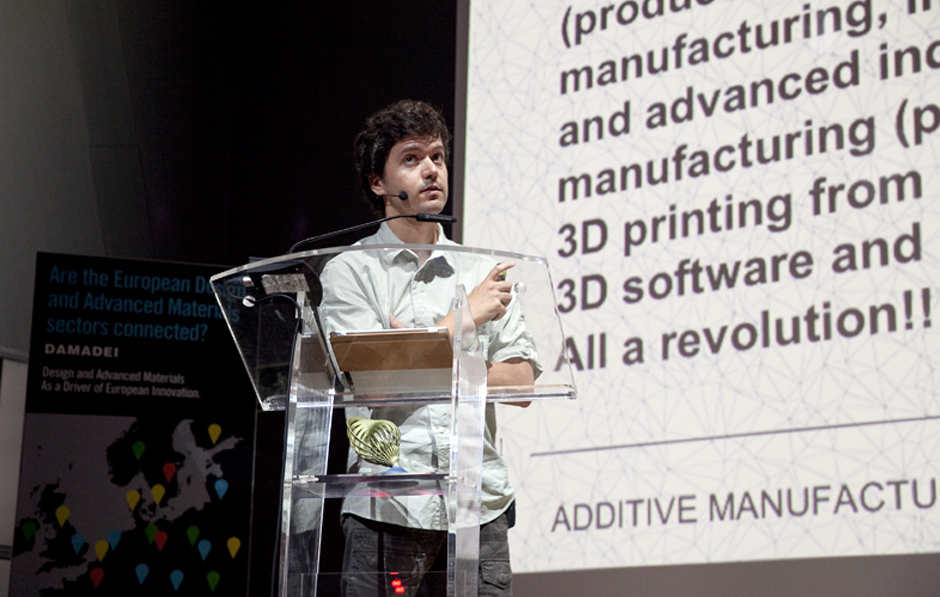 On 8th July last, we have been invited to participate at fourth workshop of DAMADEI project (Design and Advanced Materials as a Driver of European Innovation), organized by Materfad, Danish Design Centre and Happy Materials.
–
The Damadei Barcelona Symposium "Mobility Tomorrow" was focused on Smart solutions for advanced transport and it took place at DHUB Barcelona (Museum of Design in Barcelona).
–
We gave a lecture explaining how Additive Manufacturing will change the way we design and produce for the transport sector, and after we took part at "Sketcha Kucha 20x20x20″ to explore new applications for advanced materials.
–
Thanks for inviting us!!
–
Credits
Photo credits: DAMADEI / Pablo Axpe.