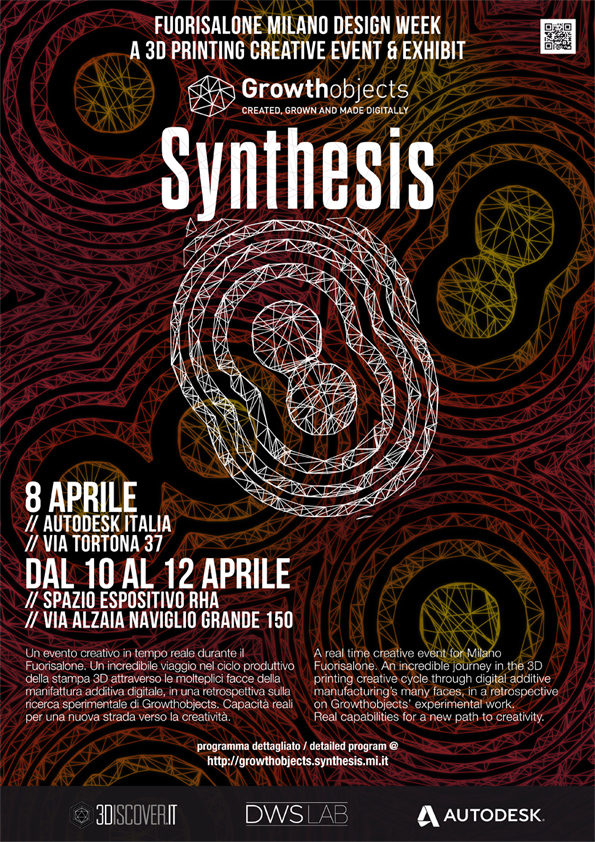 We are very excited about the retrospective of our works at Fuorisalone Milano 2014 in great collaboration with 3Discover.it, Autodesk and DWS LAB!
–
"A real-time creative event for Fuorisalone Milano. An incredible journey in the 3D printing creative cycle through digital additive manufactuirng's many faces, in a retrospective on Growthobject's experimental work. Real capabilities for a new path to creativity."
–
http://growthobjects.synthesis.mi.it/
–
Press day: 7th April from 14pm to 15 pm. See press invitation and the press conference program.
–
Autodesk open day: 8th April from 10am to 8pm. Download Autodesk open day program.
–
Spazio espositivo Rha: 10th to 12th April from 10am to 20pm. Review Synthesis program at event site.
–
Come and visit us!