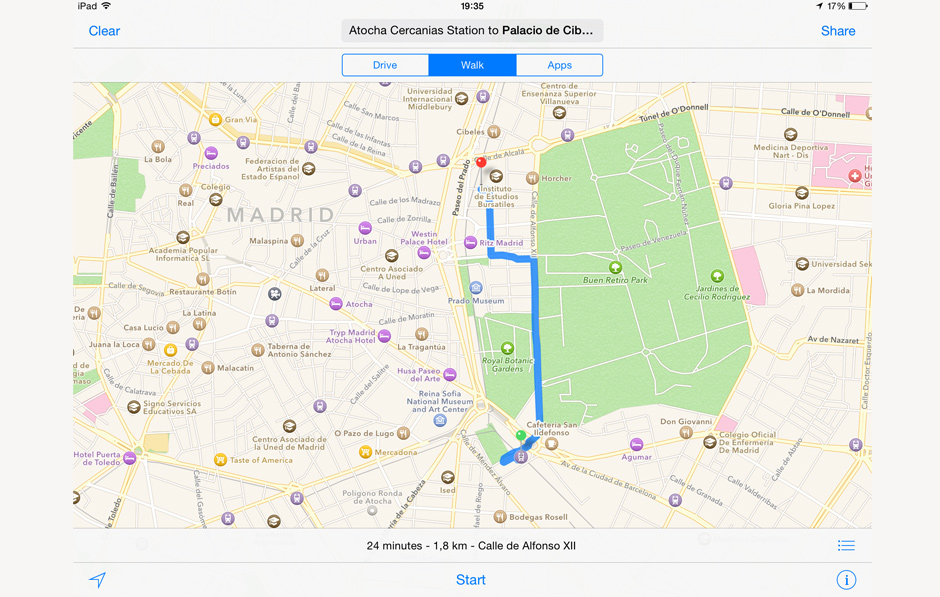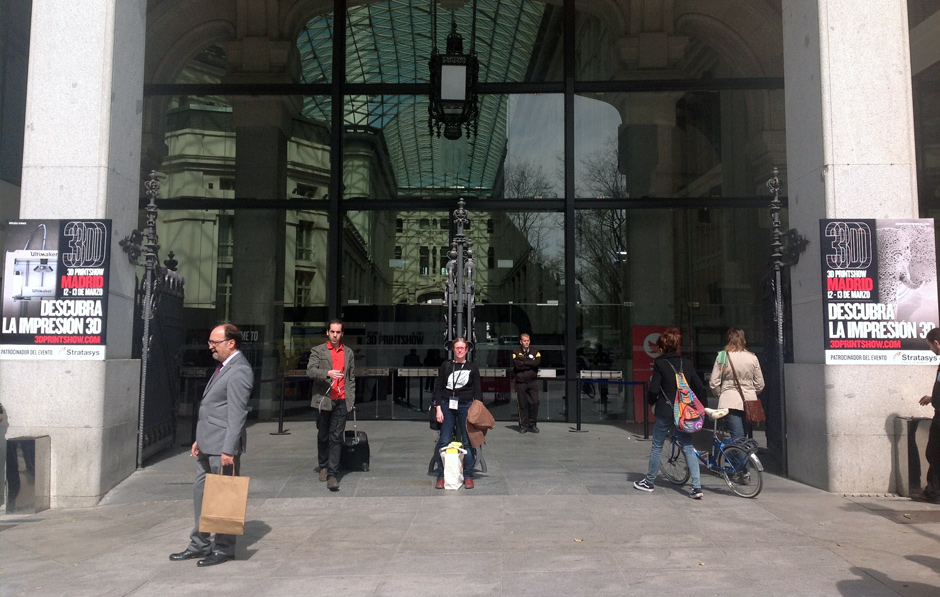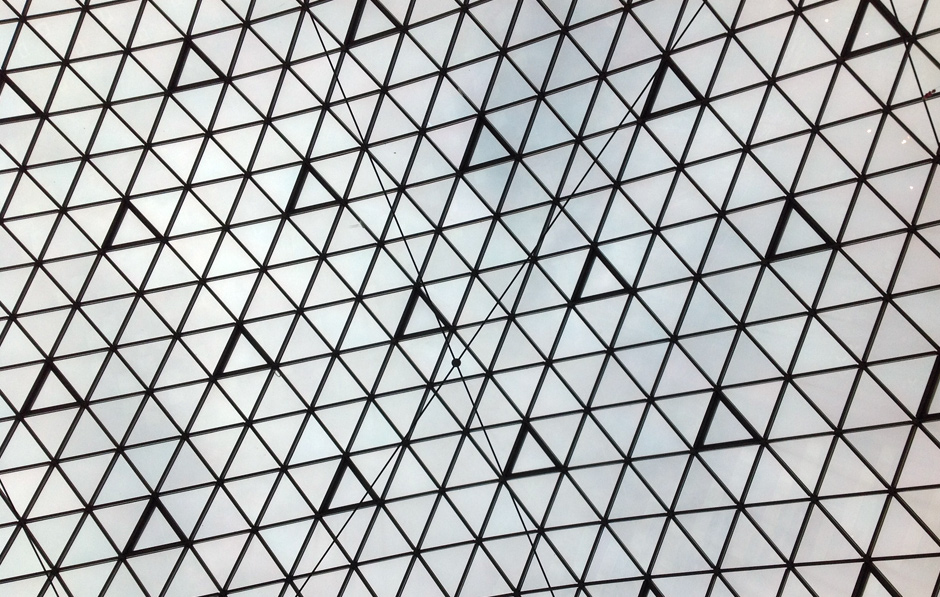 From Barcelona to Madrid to take part at 3D Printshow Madrid as speakers.
–
The 3D printing international event was held at Palacio de Cibeles in Madrid, that became an incredible venue for this event. It was funny that all happened under a glass roof with a triangular structure! All of us were inside a mesh!!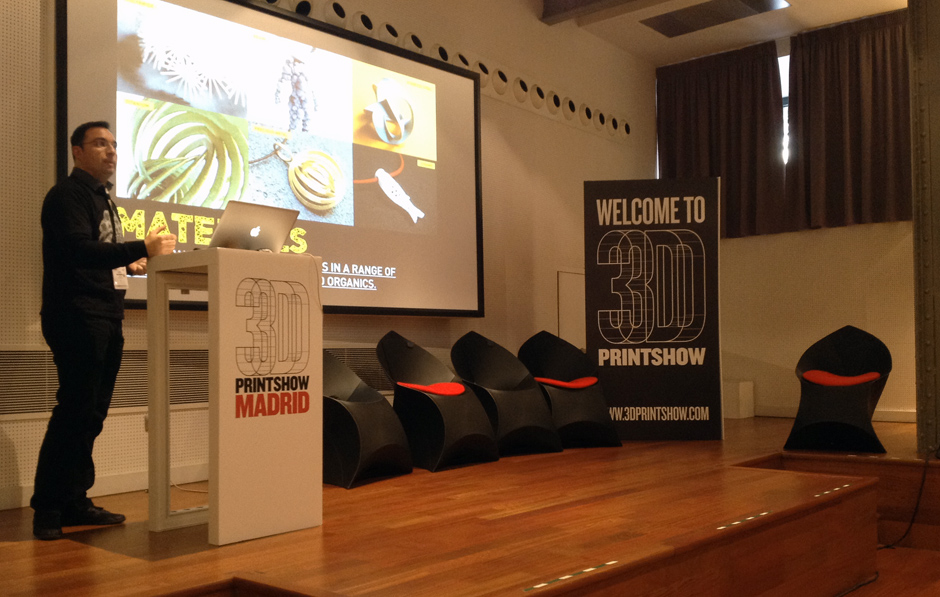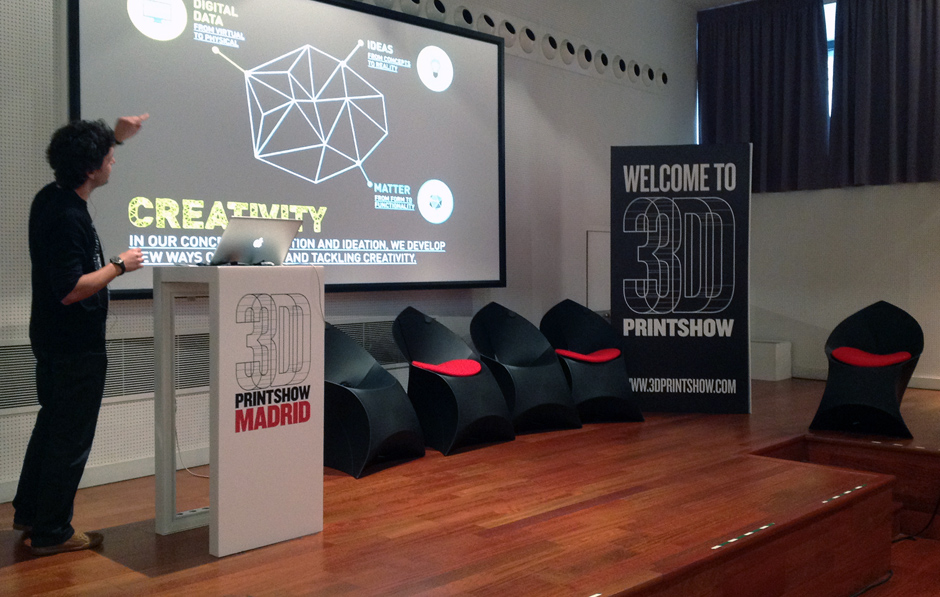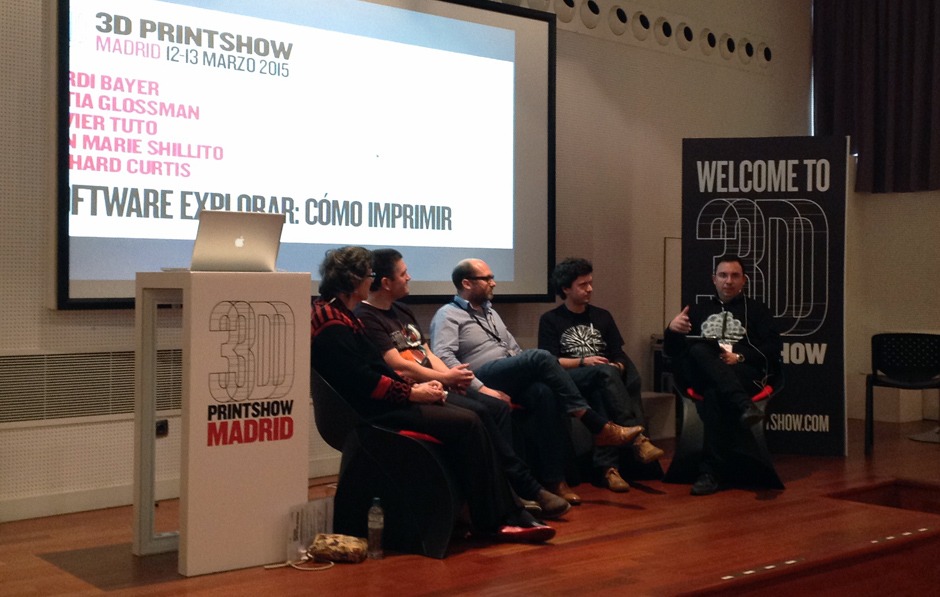 On the morning of Thursday, 12th of March, we gave our conference entitled: "Explore Creativity with 3D Printing" explaining our creative workflow along with some our highlighted projects and products. In the afternoon we participated as moderator and speaker in a panel discussion along with Richard Horne (RichRap), Anne Marie Shillito (Anarkik3d) and Richard Curtis (Adobe), talking about our vision on software development from creation's point of view.
–
At the end we enjoyed all together, speakers and exhibitors, of a great networking drinks, with a lot of colleagues there! It was great for a casual meeting with all of them!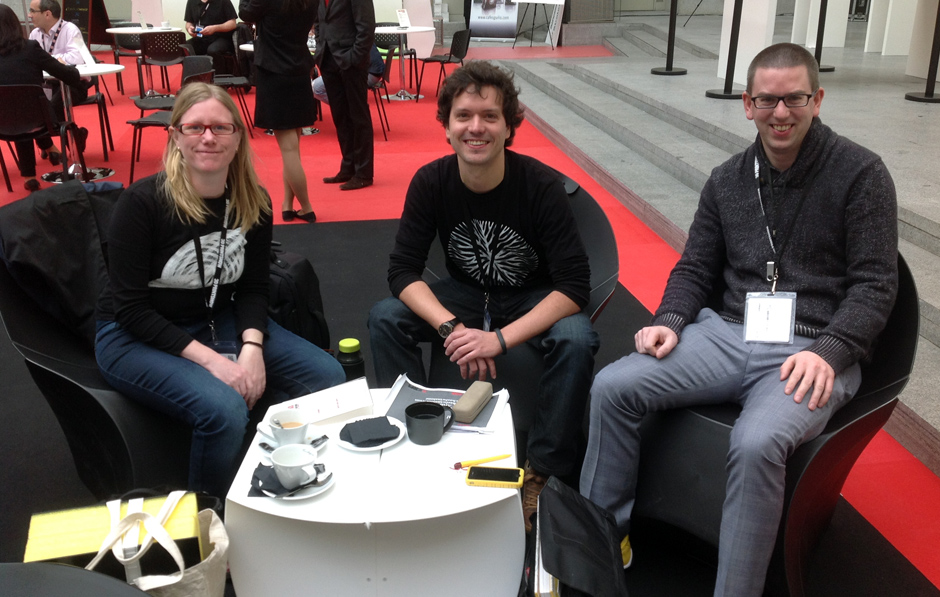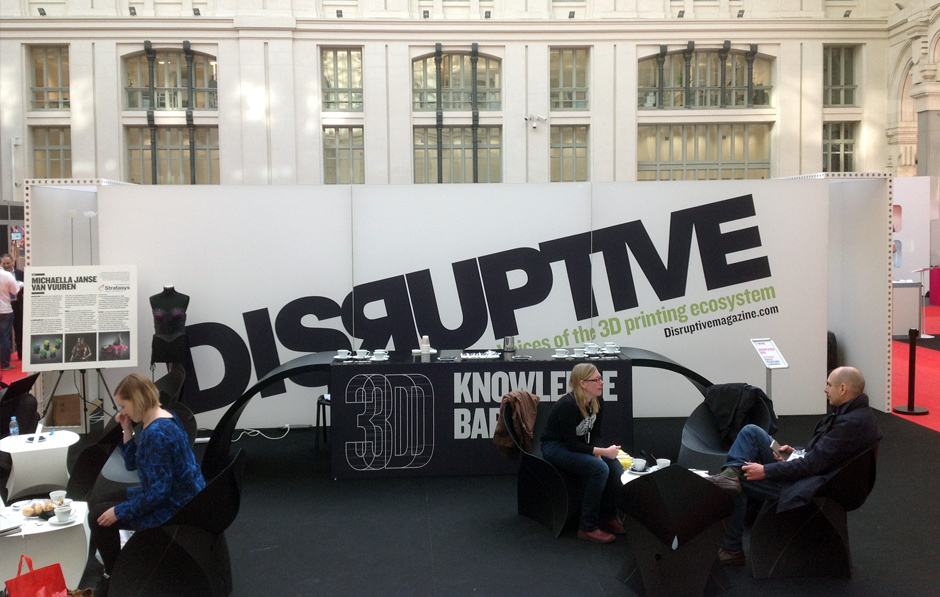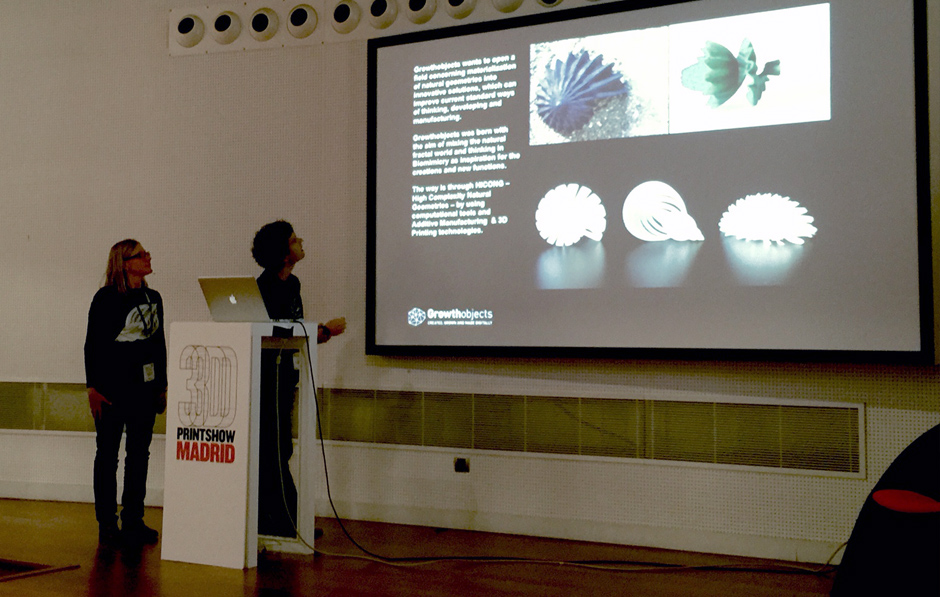 On Friday, 13th of March, we started the day with a breakfast in the "Disruptive bar", and in the afternoon, we delivered in the Arts panel our second conference entitled: "Printing creative art: Nature as inspiration" focusing on our creation, use, and materialization of 3D natural geometries. This Arts panel also included amazing conferences by Nick Ervinck and Michael Winstone with whom we met during the event.
–
On the evening of Friday, we returned to Barcelona, after a fantastic event, where we were pleased to explain our work, share our knowledge in creation through 3D printing, and meet with great people there!!
Thanks to 3D Printshow team and especially to Faith Robinson, for inviting us to be a part of this stunning event!!
We hope to see you all soon!!
–
Related news: