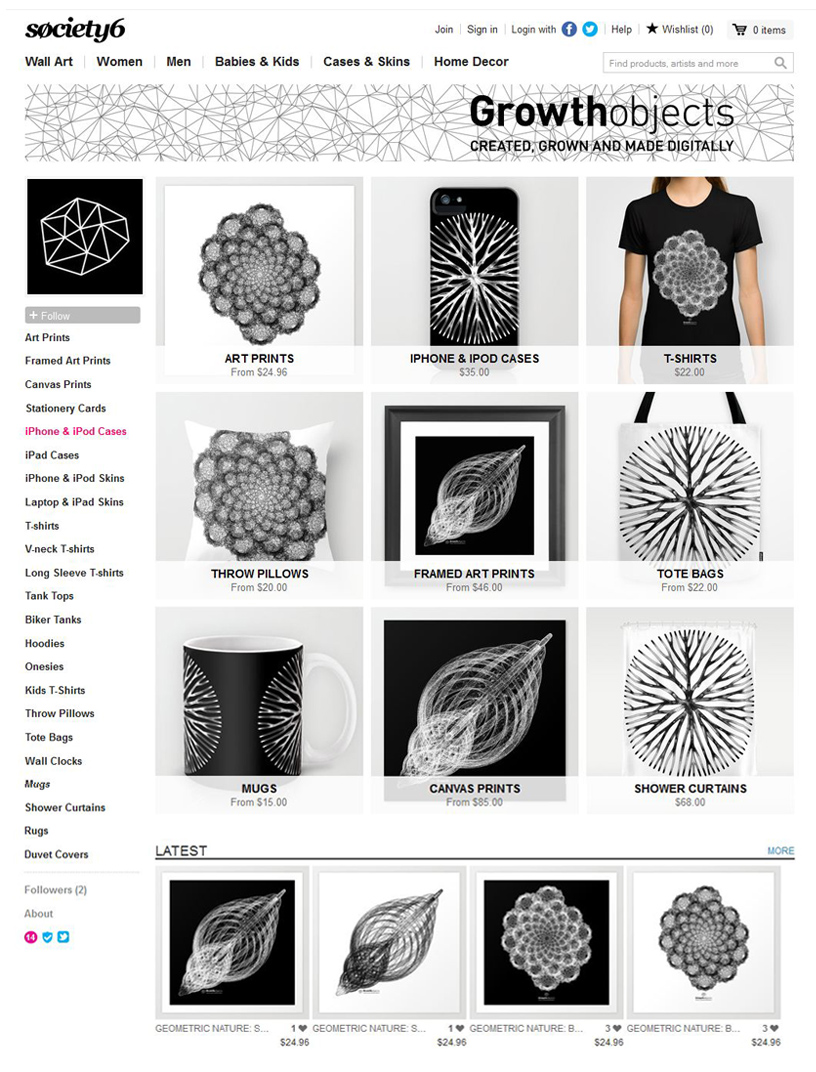 We have joined to Society6, where artists sell their artwork on a variety of product, from art prints to iPhone cases. Come check out our shop!
–
http://society6.com/growthobjects
–
You can found 2D illustrations from our 3D generated complex natural geometries in our projects and products, applied on art prints and wearable textiles like t-shirts, tote bags, and others.
The illustrations show the approach and processing in thousands or millions of triangles of the 3D real design.
–
We hope you like it!!