Client:

SELF-INITIATED
Date:

May 21, 2014
WREATH / NECKLACE
–
A necklace inspired by the tree branches, specially on Socotra dragon tree, to create a torus-shaped wreath filled of Nordic moss. Part of our botanical jewels collection.
–
Dimensions / XYZ
67 x 67 x 22 mm
–
Technology
Selective Laser Sintering (SLS)
–
Material
Polyamide / White and black
–
Credits
Inspirational photo: Socotra dragon tree.
–
BUY NOW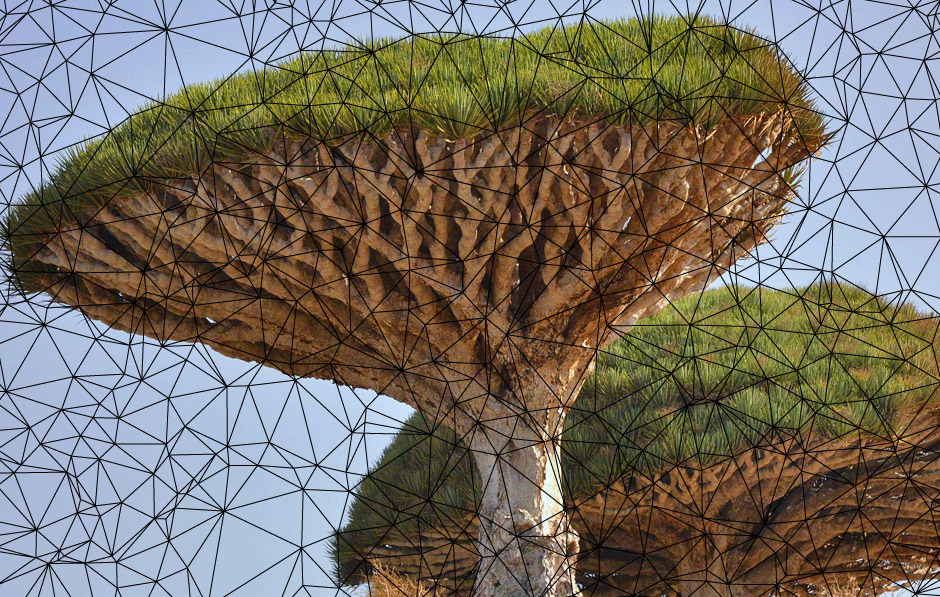 –
Concept
The tree branches and their sinuous forms are a clear inspiration and starting point for the creation of this botanical jewel.
–
Design
A jewel in shape of a ring in a grid of intertwined twigs that hug the moss.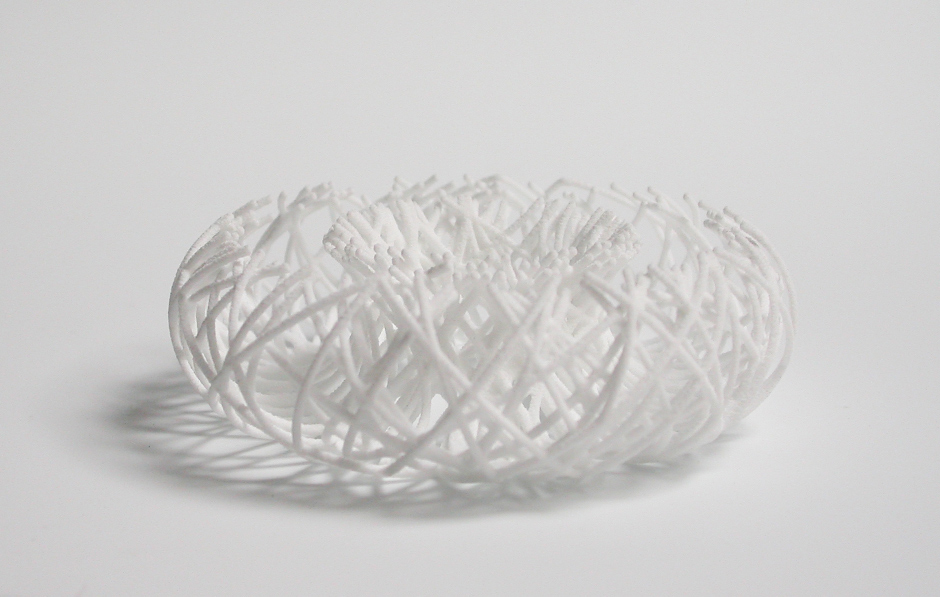 –
Process
A complex geometric piece which seems impossible to make. An attractive play between closed and opened areas around it by the superposition of branches, where the moss appears through the generated openings.