Client:

SELF-INITIATED
Date:

May 21, 2014
CORAL / BRACELET
–
A bracelet inspired by the red sea algae and corals which grow in this piece around its elliptical shape filled of Nordic moss. Part of our botanical jewels collection.
–
Dimensions / XYZ
51 x 51 x 16 mm
–
Technology
Selective Laser Sintering (SLS)
–
Material
Polyamide / Red and white
–
Credits
Inspirational photo: Red algae on bleached coral.
–
BUY NOW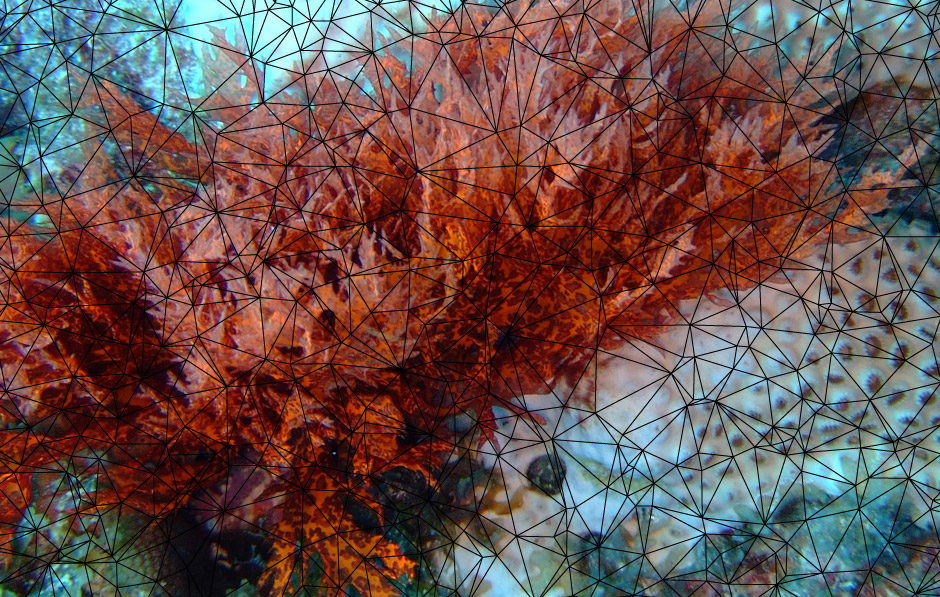 –
Concept
From the fascinating marine life, we have created a new jewel concept inspired by the fractal coral skeletons.
–
Design
A wired structure with high transparence where emerging moss from the inside out. The solution to wear the piece is a sliding knot bracelet and it also allows to use a ribbon with a loop on the wrist.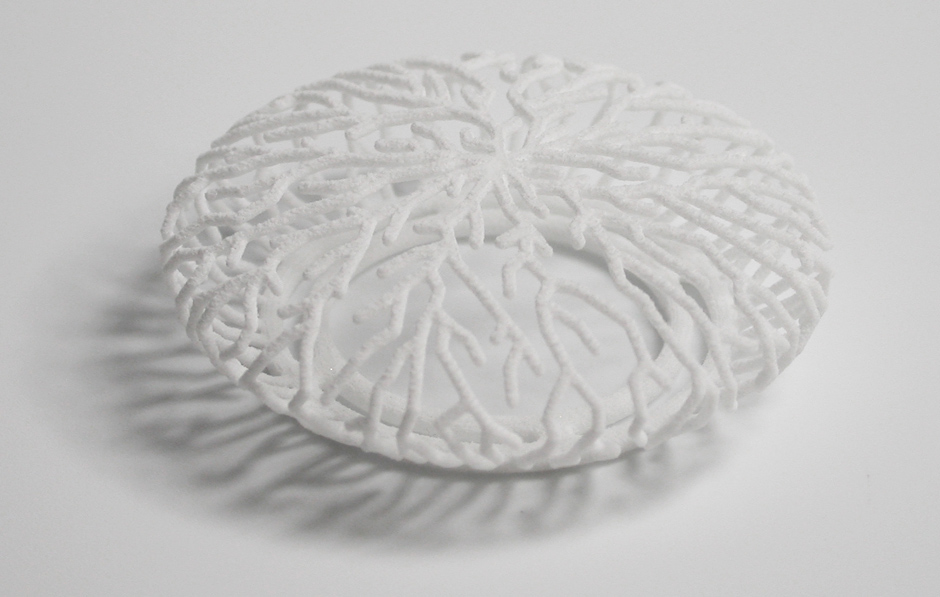 –
Process
A very light structure and minimal material use design, with also a great play of shadows when moss is out.