Client:

SELF-INITIATED
Date:

May 21, 2014
DANDELION / BROOCH
–
A brooch inspired by the ripe fruits of Dandelion flowers, from its spherical shape with silky pappi, called cypselae. Part of our botanical jewels collection.
–
Dimensions / XYZ
70 x 69 x 42 mm / pin lenght 70 mm
–
Technology
Selective Laser Sintering (SLS)
–
Material
Polyamide / White
–
Credits
Inspirational photo: Dandelion seed head.
–
BUY NOW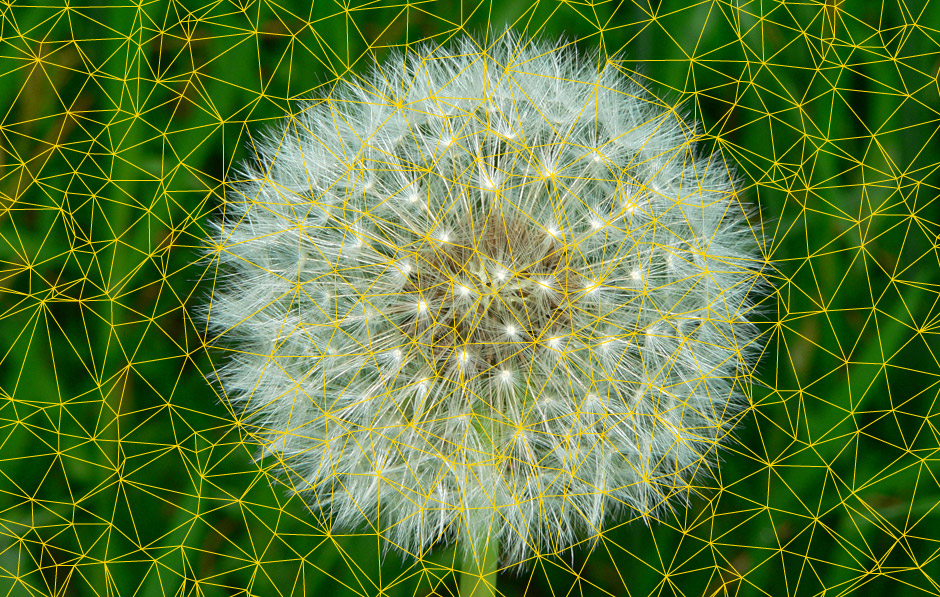 –
Concept
A jewel inspired by the "blow balls" of Dandelion flowers, by its beauty, finesse, which vanishes in the wind, feeling an almost hypnotic attraction toward these little seeds with parachutes.
–
Design
The Dandelion seed head are geometrically complicated parts that follow the Fibonnacci rules in the seeds position. We have created a wearable brooch considering the best fit and balance with the body.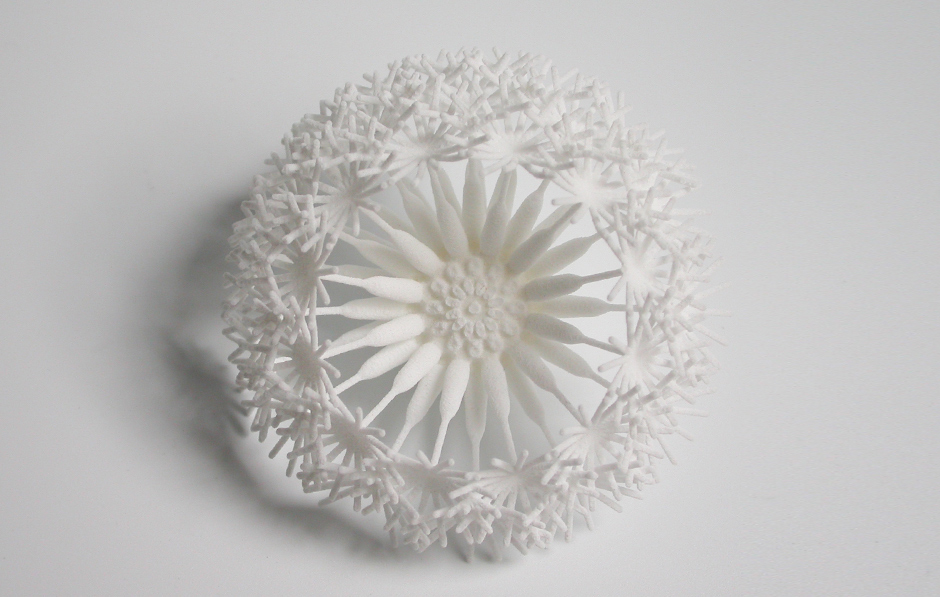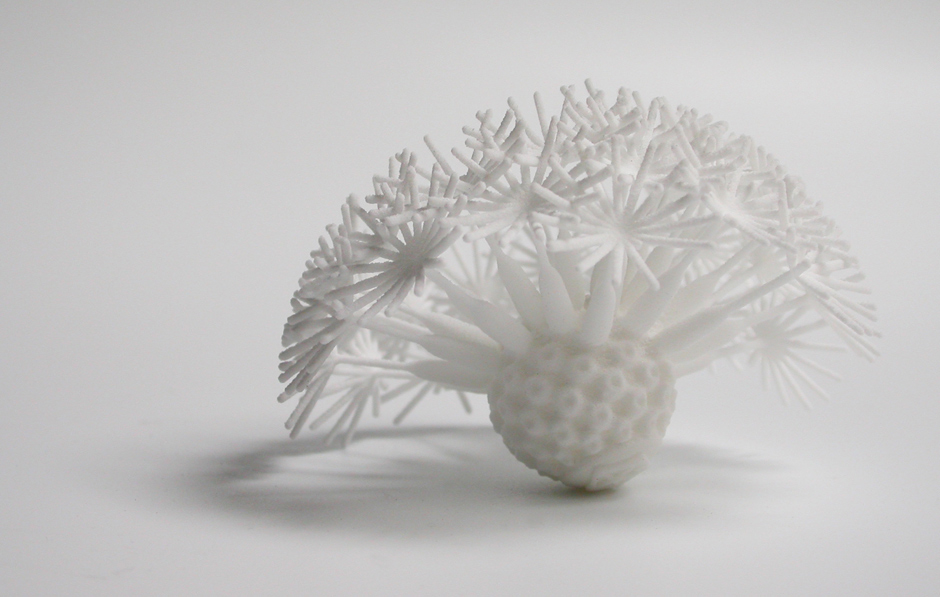 –
Process
The result is a stunning piece of jewelry with great detail, robust despite its apparent fragility, and itself creates a fascinating shadow play.