Client:

MUSEU D'HISTÒRIA DE LA JOGUINA
Date:

August 28, 2013
THE KEY OF THE CASTLE
–
New game for children. A project for the 11th edition of the "haunted night", organized by Museu d'Història de la Joguina (Toy History Museum) located at Sant Feliu de Guixols (Girona). Every year, on 11th August, the museum celebrates a "treasure hunt" for children and parents during its anniversary. An entertaining way to visit the museum.
–
Dimensions / XYZ
120 x 50 x 6 mm (50 keys)
–
Technology
Fused Deposition Modeling (FDM)
–
Material
PLA / ABS / Different colors (red, green, gold, silver, white)
–
Credits
Organizer: Museu d'Història de la Joguina. 
Idea and Coordination: Tomàs Pla – Museum owner.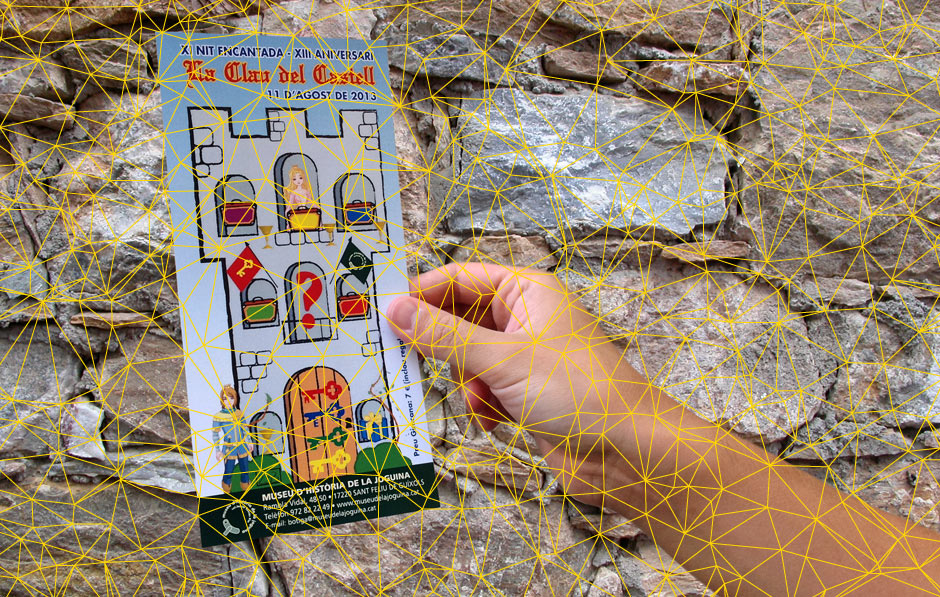 Supported: EntresD / Miguel Angel Alcalde.
–
BUY NOW
–
Concept
The star proof of the night was to find the specified key from the rest inside a big box, in order to collect a great gift. The concept of creating a physical piece would be very appealing to the children, and it was.
The children searched and went to play to the museum's room called "the factory of the keys", where in turn a 3D UP printer was making more keys. A very fun party for all!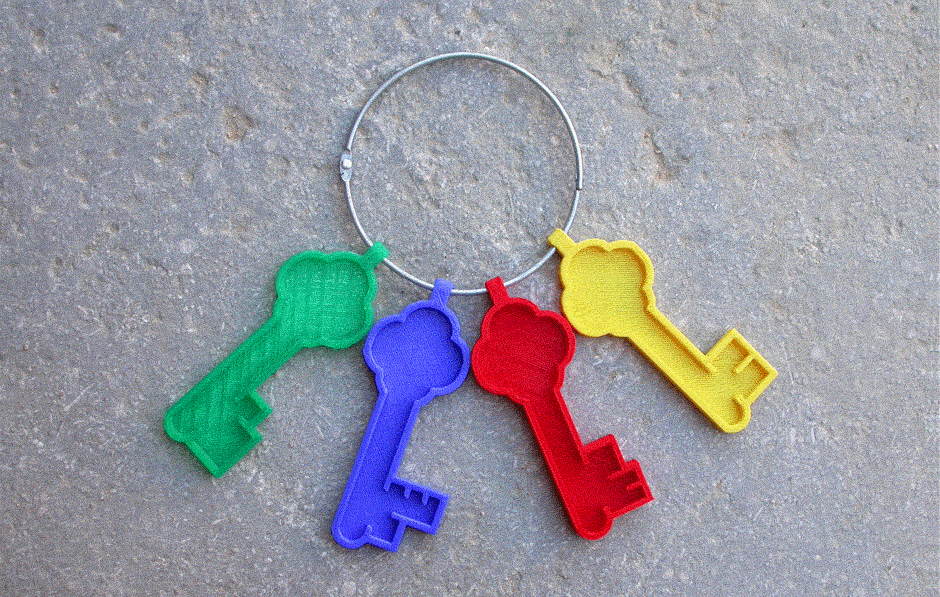 –
Design
We created 4 types of robust keys with different teeth and colors, color only to mislead, and also 4 countermoulds to verify correctly each type.
–
Process
Due to the very short lead times, we planed to make all the pieces in an in-house production, a real DIY project, printing around 50 keys with 2 Prusa i3 printers (thanks Miguel for letting us your), and a 3D UP printer (thanks Marc). The process of creation and production was carried out in one week.