Client:

SELF-INITIATED
Date:

May 10, 2010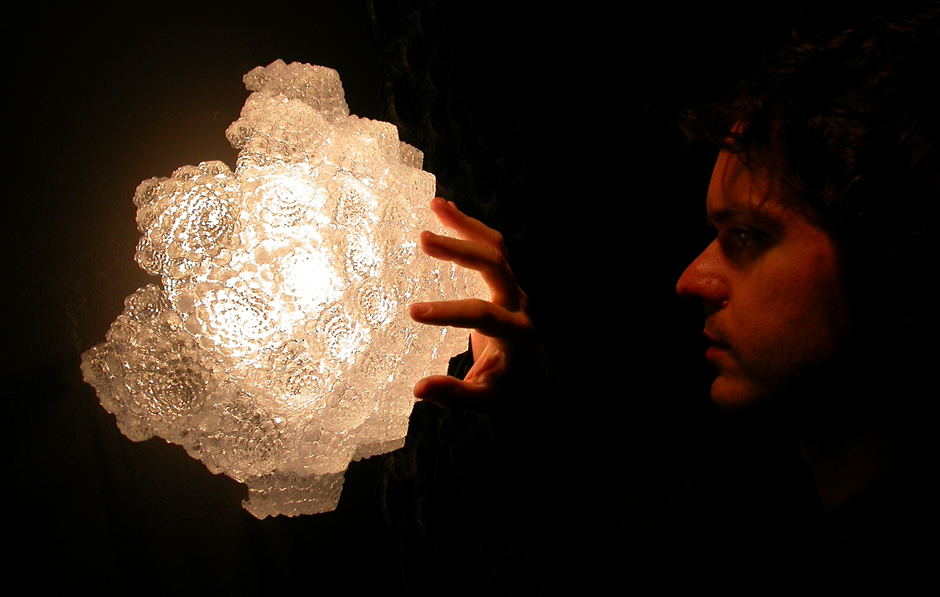 BROCCOLI / WALL LUMINOUS OBJECT
–
Broccoli wall luminous object is an result of our applied research on High Complexity Natural Geometries (HICONG), a new object based on biomimicry and fractality. The light enhances the main complex aspects of the geometries, bringing to the user a new atmosphere.
–
Dimensions / XYZ
34 x 31 x 20 cm
–
Technology
Stereolithography (SLA)
–
Material
Resin / Clear / UV protective coating
–
Credits
Manufacturing partner: Axis.
Inspirational photo: Fractal Broccoli.
–
BUY NOW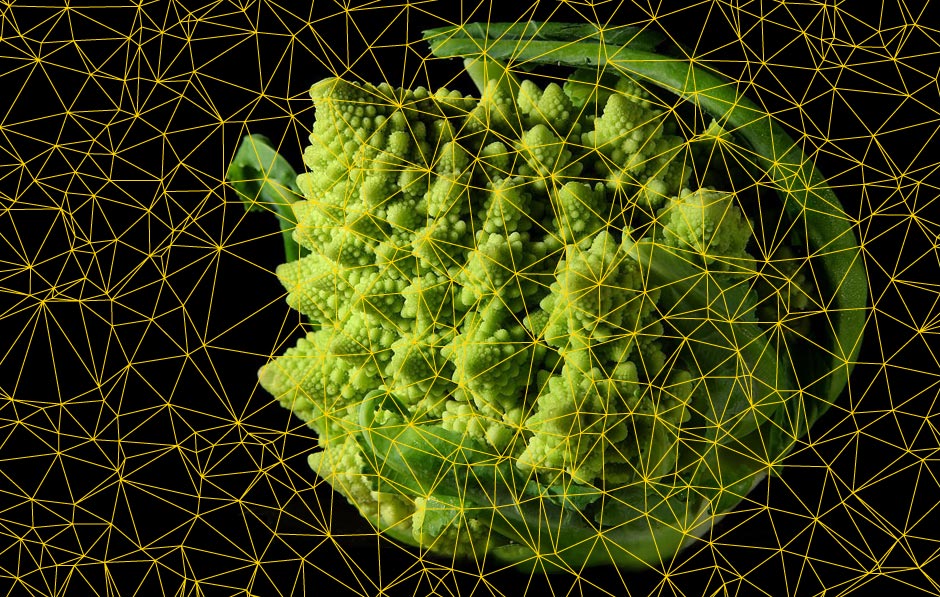 –
Concept
A fractal geometry known and identified by all, inspired by the plants of the Brassicaceae family and their species, such as Romanesco broccoli and cauliflower. The underlying mathematical fractality in nature it's transformed into a luminous object. Highlight the overlap of transparency, opacity and reflection due to the irregular geometry and growth of the piece.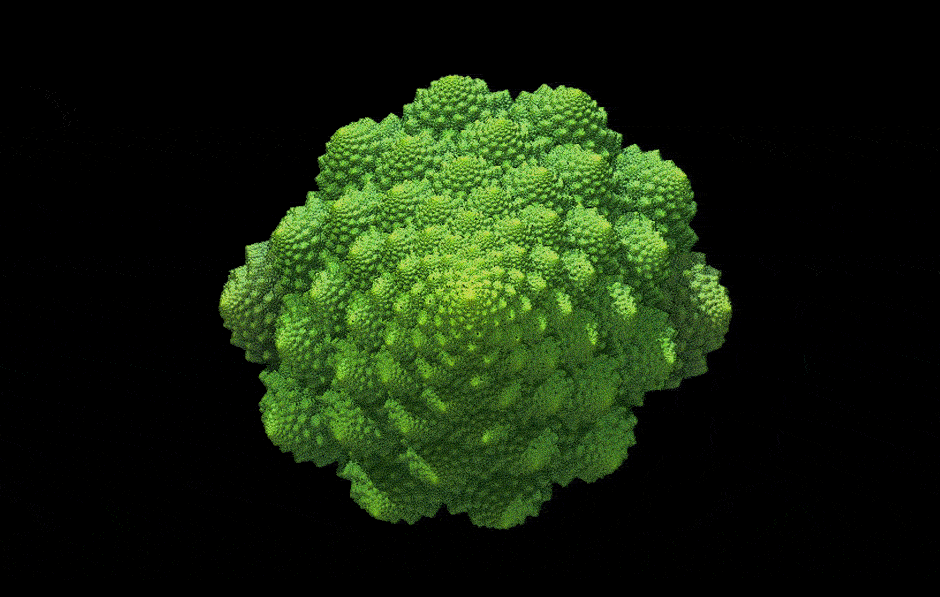 –
Design
We create and control these kind of geometries digitally in a 3D model.
The generation of complex geometries and Additive Manufacturing Technologies enables the imitation of nature with the creation of objects, which previously were impossible to be drawn and materialized using conventional processes.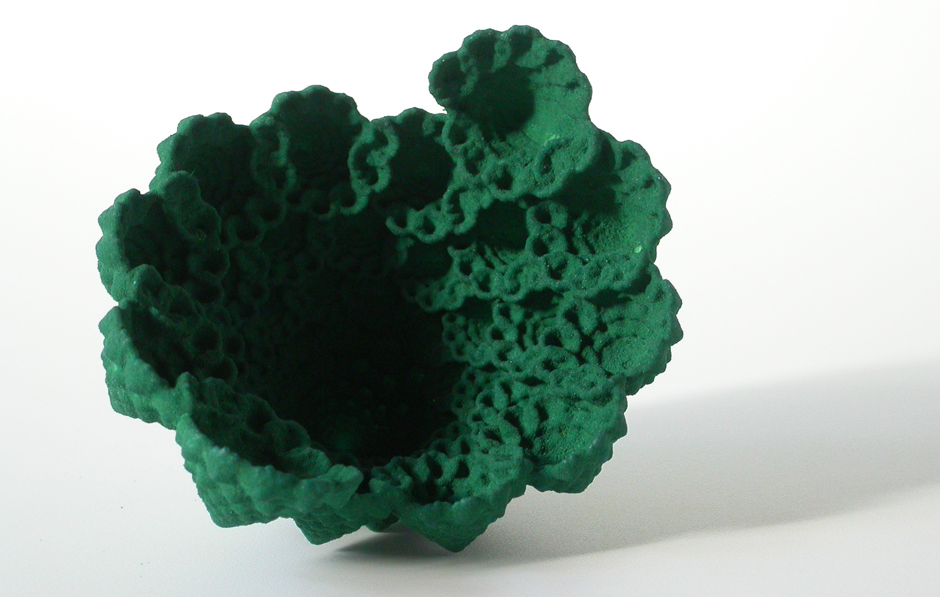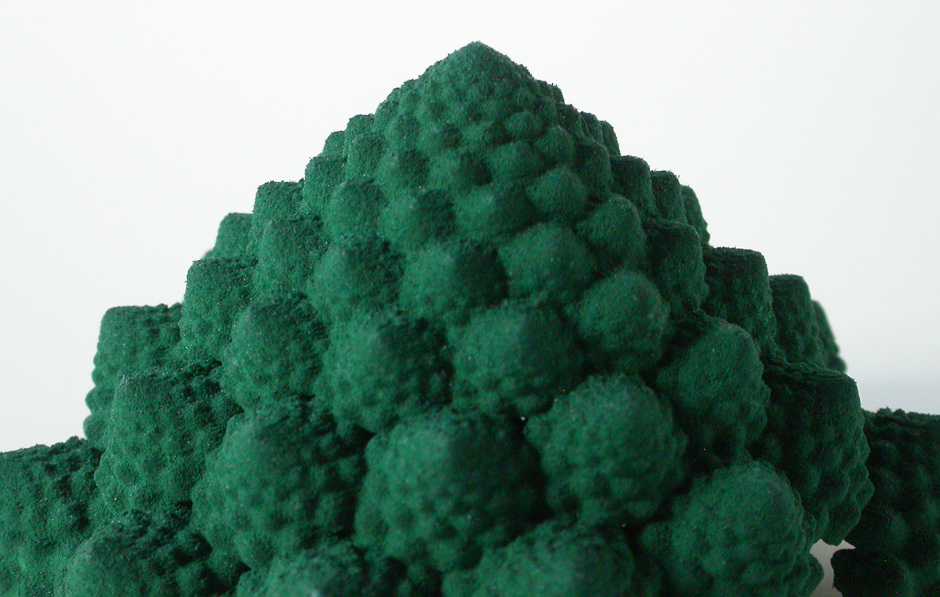 –
Process
Additive Manufacturing is the process of joining materials to make objects from 3D model data, layer upon layer, and in this case we made it by stereolithography process in clear resin.